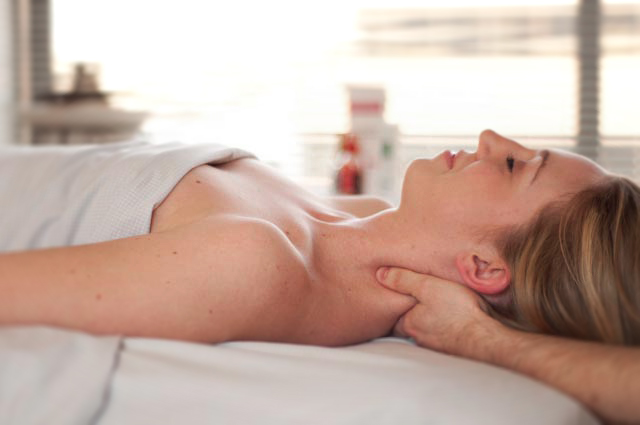 Therapeutic massage has helped me with walking - increased stride and balance! Goodbye cane.
Ellen M.
Chad Duvall is the best. He is very versed in where your pain is coming from and solves your pain.
Linda L.
I backpacked through Europe towards the end of 2014. When I came back from my trip, my resulting back pains were unbearable. I got a referral from Group Health to see you for a few sessions and it made a world of difference. Thank you for helping my body get back to pre-backpacking trip shape. 
Norma M
 I have never had a more effective massage therapist and if the drive there and back wouldn't undo anything you did, I would consider going to Wenatchee for you. I enjoyed your amiable demeanor and talking while you discussed everything from music and Judas Priest covering Joan Baez to my roommates all the while you work to open my hip flexors or get rid of that recurring knot in my lower back. You are the best.
Aaron M
I am so much better.  No pain since Sunday and back to usual things.  You worked your machine as usual in record time.  I will reschedule if the cure doesn't hold, but I am surprisingly well.  Thanks a million.
Irene P
Chad is the type of massage therapist that you become loyal to immediately. After seeing Chad regularly, my chronic pain dramatically improved. In addition to providing exceptional care and service, he is as personable as he is professional, and runs an excellent business with easy booking and quick communication. I highly recommend his services.
Sarah R.
I have a tricky chronic back problem, with symptoms that can differ from week to week. Chad has consistently done an amazing job identifying the particular problem, choosing the right techniques, and relieving pain and stiffness.  My mobility has improved each and every visit as a result of Chad's work.
Scott.S.
"I highly recommend Chad as an extremely experienced and thoughtful massage therapist.   Chad helped me through many difficult times, post surgeries. I honestly don't think I would have had the positive outcomes I did without having regular sessions with Chad.  He was patient, and helped me gain the confidence to push forward on my recoveries."
Bill T
I backpacked through Europe towards the end of 2014. When I came back from my trip, my resulting back pains were unbearable. I got a referral from Group Health to see you for a few sessions and it made a world of difference. Thank you for helping my body get back to pre-backpacking trip shape.
Norma M
"Chad is personable, professional, and does an excellent job at addressing therapeutic needs. I always looked forward to my appointments with him and experienced positive results from my massage therapy. Chad is exceptional and I would highly recommend him.
Roman N
After months of debilitating neck and shoulder pain and extreme stiffness, I was authorized to try therapeutic massage as a means to deal with my problem.  I evaluated the Group Health Cooperative authorized therapists and found Chad and IT Massage and I couldn't be happier with my choice.  IT Massage has free parking in an easy to find, just north of downtown. The office is very professional and comfortable with subtle lighting and good soft music.  I had never before had a professional massage and was a bit skeptical about how much it would help.  Chad's exceptional skill at finding and working on my sore spots and explaining how the muscles and other tissues were interacting to cause my pain has made me a believer in the benefits of therapeutic massage and Chad in particular.  I am now totally pain-free but will continue to use Chad and IT Massage in the future.
          -Dan
A few months ago I began having severe pain in my shoulders, which made it very difficult for me to lift my arms, and associated with the pain, I would become dizzy and nauseous. I went to see Chad to discuss some options for curative measures to avoid rotator cuff surgery. For the last three months I have been receiving massage therapy once a week from Chad and the results have been phenomenal. I have had less pain when lifting my arms and much better range of motion.  Thank you Chad.
- Nona
Just wanted to thank you for the coupon for a massage with Chad. I went last night and I swear he was using magic. I don't know how he does what he does.
-Kathryn
Dear Chad,
Just a note of thanks for all that you have done for me. I had been in two accidents in a row in less than 3 months and had been in and out of the doctors, with no resolution to my double whiplash. If it were not for your intensive deep tissue massage, and consistent teaching of exercise I would not have recovered so quickly.
I appreciate your professionalism and great humor; you really care for your clients and their needs. Thank you again for all you have done for me.
-Amee
Chad is an excellent massage practitioner!  I go to him for relief from stress and chronic shoulder pain. I'm often frazzled when I arrive at his office.  By the time my session is over, he's worked his magic and my muscles, my mind and my stress have all relaxed and let go. I would recommend his talents for anyone seeking gentle, consistent treatment and healing from the abuses we busy people inflict on ourselves! 
Madhuri
I was referred to Chad by an associate of mine several months ago and have been seeing Chad for massage therapy on a weekly basis ever since. Due to a motor vehicle accident, I have had intermittent lower back pain, and Chad's healing hands have really helped alleviate that pain, long after our appointment. He has employed several techniques and always listens to feedback. I am so relieved to have massage therapy with Chad now in my weekly calendar and I recommend him highly.
Laurie
I have know and worked with Chad Duvall for the past three years.  His professionalism and skill level in massage is unsurpassed.  His is sensitive to the needs of his clients and approaches their problems, as he has done mine, with knowledge and a variety of tools.  He is successful at treatment massage and has amazing results. 
Rita  
"2004 Seattle's Best Therapeutic Massage" 
I'm training for my third 3-Day 60-mile walk and after suffering from plantar fasciitis (correct spelling please) last year I'm getting massages from Chad to make sure my walk this year is pain free.  He's been working on my feet and calves with great success.  As everyday athletes we can enjoy our events much more if we give our bodies good nutrition, rest and massage to support and enhance our training.
Kate
I just want to let you know how much your innovative massage techniques have helped me with my chronic back pain of the last year. Chad's intuitive touch and full understanding of the pain I have had over the course of the last year of working together has definitely helped me to not only have less pain, but I have been able to learn the techniques used in his massage and have applied them to my own back care to alleviate pain throughout the weeks when I haven't been able to get a massage.
Thank you Chad! It means a lot to be listened to and understood. 
Tai
 I am what is classified as a " chronic pain patient". I used to depend on narcotics on getting my pain level down to a level to where I could function on an everyday task. That all changed when I started to see Chad. Not only did I get immediate relief, I was able to start to taper off my meds with my doctors supervision.
Chad is a very special person, dedicated to his clients. He is a wealth of knowledge, but if he doesn't know some something, he will not lie to you. He will simply tell you" I will find out about for you" and he will. He's treats people like there are his best friend, goes the extra mile to make sure you feel comfortable as well as understanding the reason he is working in a certain area that may not seem related to why you are there.
Hopefully no-one will have to go through what I've been going through, but if you do, please do yourself a big favor, see Chad, work out a plan, stick too it.
At first it might hurt, but if you stick with it, all will be good.  He is that dedicated to you and his profession.
Sincerely, Chris